Our Wellness Area
Its stone vaults full of authenticity confer a unique atmosphere.
We suggest you to take advantage of our relaxation area between 9:00 am and 7:00 pm on registration at the rate of 8 € per person per hour. To do this, simply indicate your time choice. From 19:30, the relaxation area is dedicated to privatizations.
Bubbling bath
You would be able to choose to relax in a couple or with several persons (up to six persons at the same time). You will enjoy a bubbling bath which depending of your choice of temperature and the hose could be fresh and bracing to restore you and fight with stress; or relaxing reducing toxins and contractures or even more calming with a sensation of lightness. Hot, it calms down and smoothes the nervous system. Completed by bubbling air, it gives a sensation full of calm and relaxation.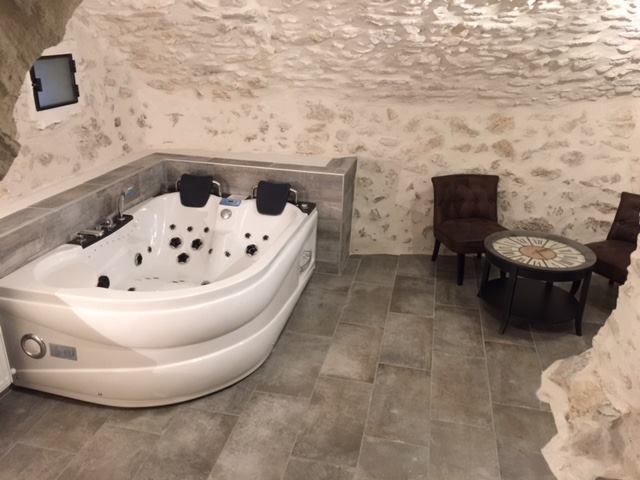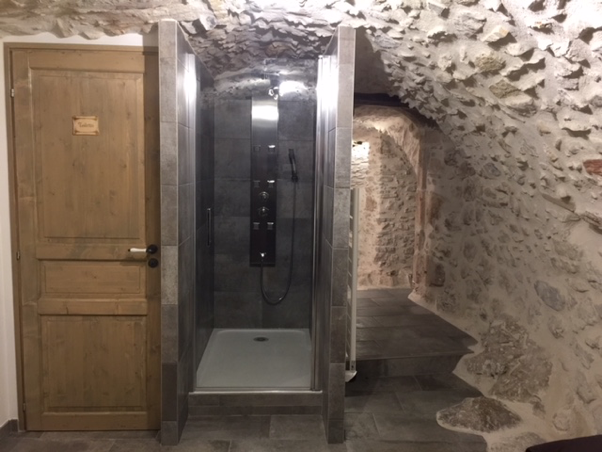 Hydro massage shower
Then, why not taking a hot tea before testing the hydro massage shower and enjoy the million of water drops falling on your skin.
Sauna
Also enjoy the benefits of the sauna, it calms the nerves, it stimulates the discharge of stress and remove all tensions of a hectic day. The sauna has a deep relaxation effect, it makes disappear tiredness and weariness, and brings love of life and energy.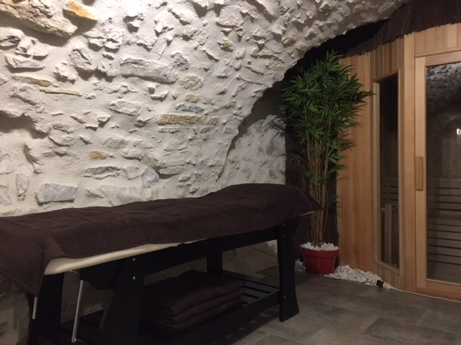 Massage table
Then, we offer you to take a shower again and once you are dry, go on the massage table where an electric mattress will do the massages.
If you wish, a relaxing music can also accompany you during this relaxing moment.